Classic horror movies!
Classic Comedy Movies!
Want to know what happens in Daytona Beach every year?

Check out Global World TV. Plus watch
for live events. The Raven runs the stream, It stays running 24/7. He started streaming in 2000 and has been up and running since. The Raven is one of the Oldest and continuously operating Internet broadcasting networks in the world. He Started and ran, the First ever Route 66 LIVE "Internet cam" in Albuquerque, New Mexico, USA in 1998. He also started and ran Albuquerque's first Internet only, radio station, Route 66 LIVE in 1998. After running the Route 66 Live Radio station for a year, with Internet D.J's "Jeff Thrasher" and "Hip Daddy Deadeye" They then moved to Daytona Beach , Florida, USA, in the year 2000, and started Daytona Beach LIVE Daytona Beach's first 24/7 Internet TV station. You will need a free Real Player on your computer to watch. We recommend The Real Player 11. If you need one you can get one here.
Once you have the Free Real Player installed, click here to watch the Raven on your newly installed real player check them out at www.globalworldtv.com
The free online rewards club that pays cash! What happens now?
InboxForDollars provide direct cash rewards to millions of members in the U.S.and U.K. for their everyday online activities, such as reading emails, taking surveys, playing games and signing up for offers. You can check them out here.


Founded in 2000, InboxDollars is an online rewards club that pays members cash for their online and mobile activities. Along with SendEarnings.com, InboxPounds.co.uk and DailyRewards.com, InboxDollars connects consumers and advertisers in a way that benefits both. We reward members for their everyday activities such as reading emails, taking surveys, playing games and signing up for offers. In 2005, InboxDollars acquired SendEarnings, became an international corporation with the launch of InboxPounds in 2012 and expanded into Canada with DailyRewards in 2014. check them out at www.inboxdollars.com
SEO Tools with Social Media Advertising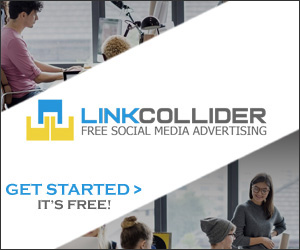 LinkCollider is the only FREE SEO tool with social media advertising to improve SEO and increase website traffic as well as your primary source. There SEO tools will help you grow your online business, personal blogs and social media networks by pairing site owners who want to increase website traffic, improve search engine rankings, and get free Facebook likes and shares with users who will genuinely interact with their web platforms.You can use LinkCollider as an SEO tools to increase website traffic and connect with real people from more than 350,000 active users from more than 200 countries. You will see a substantial increase in unique click's using LinkCollider services. This is a must-have for online entrepreneurs. You could see your sales double or triple. By using LinkCollider, You will be able to double your sales in only a matter of weeks. It will give you room to expand. This is the best source to get Facebook likes that are organic caming from LinkCollider. This is a great way in helping you to build your online community, they are definitely worth a try. LinkCollider is the best way to get backlinks around the web. The content is high and the posts are relevant. This is a legitimate engagement tool, not spam.What are you waiting for? If you want traffic Click Here!